Batteries and Sheep
southpole .....
Later: Settling In
Earlier: All for McNaught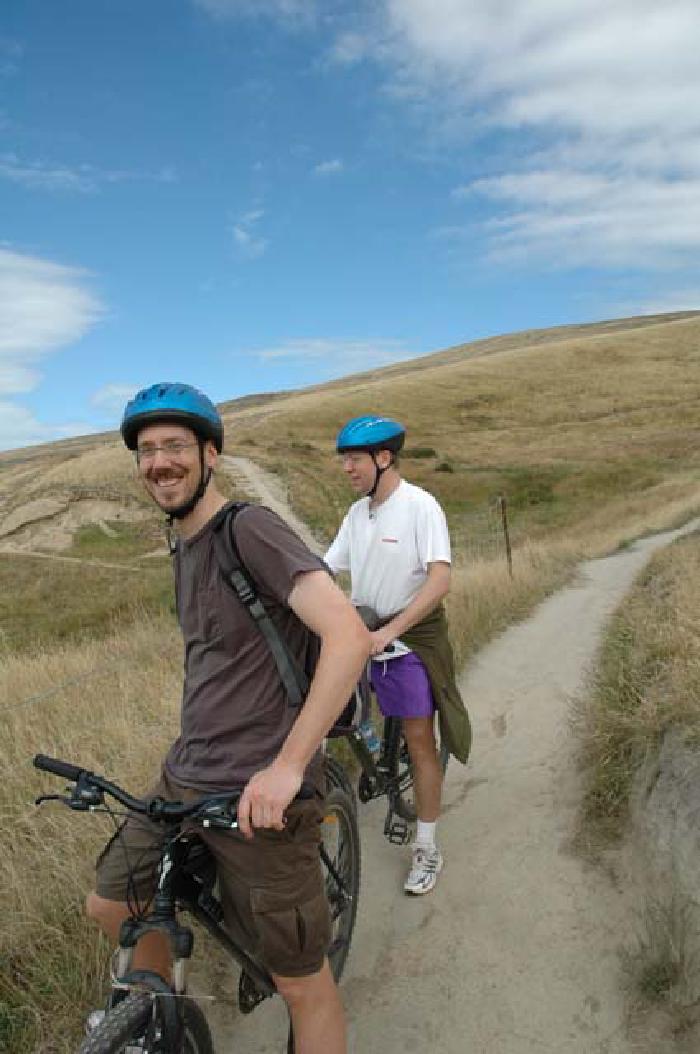 Photo courtesy and © Kael Hanson
With a day to kill yesterday, Dave, Kael and I put our heads together with Sandy, our proprietress at the Devon, and decided to rent bicycles for a trip to the ocean. Sandy said that there were a bunch of WWII gun batteries worth seeing near the entrance to the harbor where Lyttleton lies, south of Christchurch. That sounded pretty good to us. Within 20 minutes the bike rental guy was there, providing us with mountain bikes, helmets, locks, and a suggested route and we were off, pedaling furiously first through Christchurch traffic, then up a fairly wicked mountain grade, past residential zones at first and then just trees, rocks, wet clouds and, when the clouds parted, amazing views.
The first photo set for this trip will tell the story better than any writing I can come up with - suffice it to say I was pretty astonished that such rugged beauty lay within a vigorous pedal of Christchurch. And, that we were all thoroughly wasted after more than eight hours of biking up and down the mountains south of CHC (sometimes on paths as challenging as a BMX bike course). At one point, as we juddered down an especially challenging path, I jokingly asked Kael if this wasn't one of those team-building exercises to get us ready for the Pole.
Of course, no blog about New Zealand would be complete without a picture of a sheep: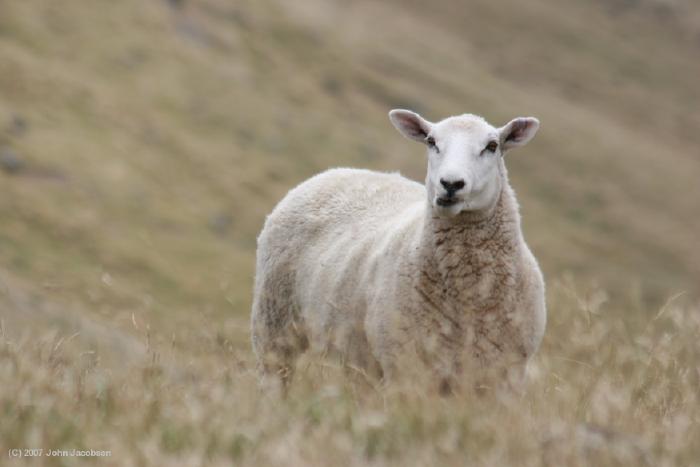 The gun emplacements were also amazing. For reference, they are at Godley Head south and east of Christchurch. We had to get the bikes back by 1830h so we could only see half of what was there. I've seen WWII defensive emplacements in southern France, on Corsica, and in California, and these were much better preserved and much more extensive than any I'd ever seen. The coolest part was a set of underground rooms and tunnels, completely dark (Kael's flashlight and my camera focus-flash kept us oriented). Here's a teaser, but do see the complete set: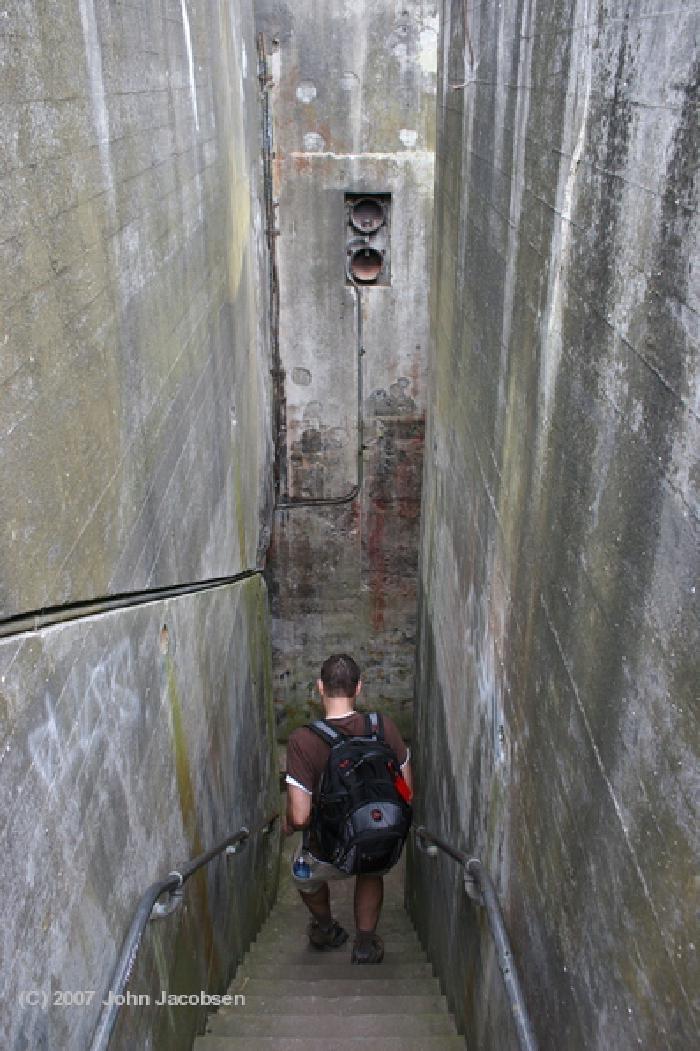 Today we get our clothing, if I can actually get my battered carcass going…. Breakfast may help.
Later: Settling In
Earlier: All for McNaught