Descent
southpole .....
Later: All for McNaught
Earlier: Giacometti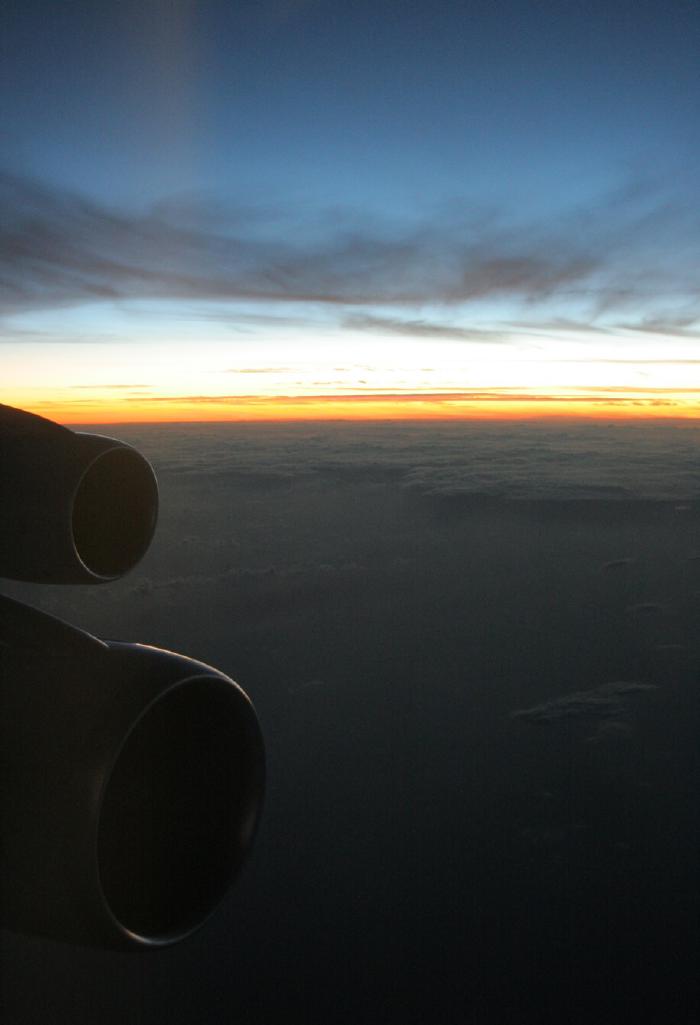 Dawn over the Pacific, and 30 minutes left in the Big Flight from LA to Auckland. The first couple of hours were the worst. We had to wait for luggage at the gate for almost an hour and I was already sore and restless before we took off. But I managed to distract myself with "Gravity's Rainbow," songs on the iPod, a decent dinner, a glass of Australian chardonnay, and, most helpfully, Gregory's suggested Tylenol PM which put me out while trying to focus on the first few minutes of "Miami Vice."
So the upshot is that I managed to sack out for at least 1/3 of the flight….
… now I'm safe in Christchurch having landed perhaps 30 minutes ago. Staying at my favorite hotel, the Devon, and not flying until Thursday. So it's time to relax and enjoy summer for a few days (it was rainy in Auckland, but it's hot and sunny here).
Later: All for McNaught
Earlier: Giacometti