Routine
southpole .....
Later: Immortality
Earlier: Tourists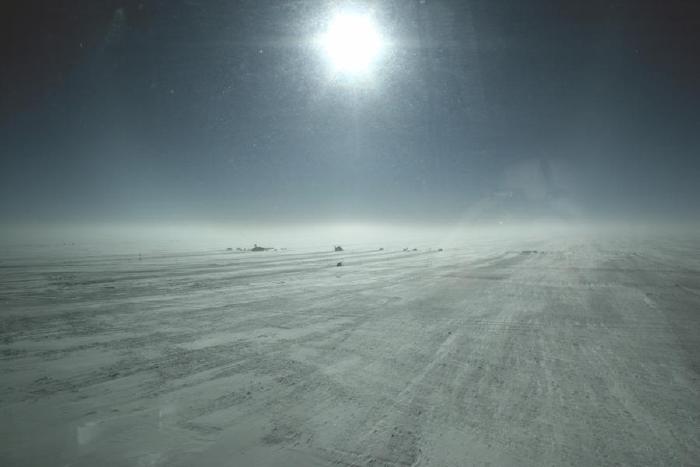 It's 10:05 AM and getting close to bed time. The weather today is strange – quite warm (almost minus 10F) but with 21 knot winds, making the wind chill about 50 below. The snow is blowing high and visibility is poor at times. But it's quite beautiful.
Life is settling down into a routine, of sorts. Wake up as late as possible, usually before dinner. Clean up room, go to gym, meditate, have breakfast. Start work when satellite rises around 11:30 PM. Work until mid-morning, and then wind down until I have to do it again.
Most of the other late-season 'Cubers are on night shift. Our 'days' consist of testing new pieces of the detector and new bits of code, troubleshooting, adding features, all somewhat endlessly. We have regular consultations with colleagues up North via phone meetings and instant messaging; and a daily 8 AM face-to-face meeting here just to check in and make sure everyone has what they need to get things done. There are a lot of things happening at once and it turns out I have to orchestrate and schedule quite a bit. But, so far it's going ok. We have tested an additional 9 strings combined with the 40 we ran throughout 2008. If we can get the remaining 10 more strings added in and calibrated, that will be a good start to the winter season. In addition, the experiment control software I wrote throughout 2008 is starting to come together and be fully operational here.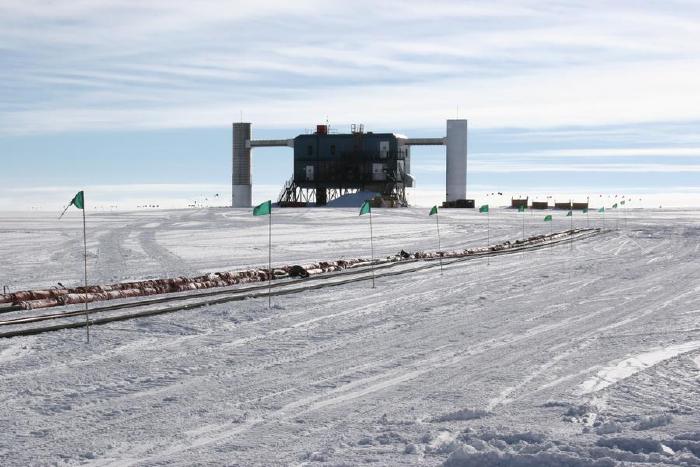 One strange feature about being here is that current and past summer seasons blend together into a sort of day-lit constancy, where the real world up North seems not exactly unreal, but somehow parallel and separate in both space and time. The sameness of the surroundings, the work, and, to some extent, the people (many of the denizens here are 'repeat offenders' like me) all contribute to this. Lots of people have a summer home… mine seems to be a January slot in a late-season population of 250 or so people dreaming of Christchurch and points beyond. Part of the strange timelessness of this place is also the absence of people who have been here before, never to return, and whose spirits somehow knock about the place still. What part of me will be left behind when I get on that northbound plane for the last time?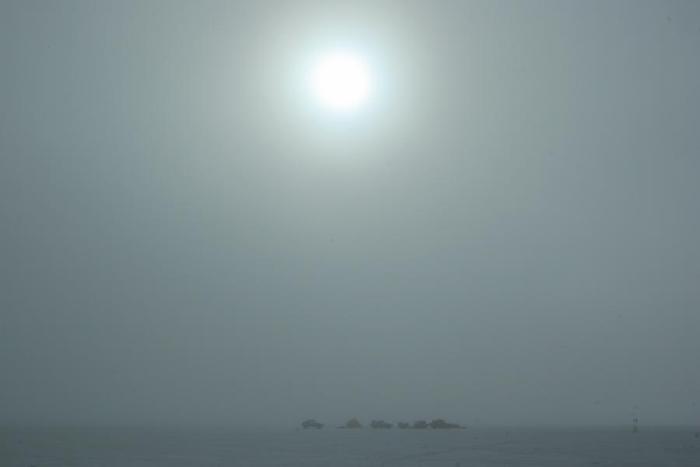 Last night I dreamt a great rainstorm fell here. It was delightful at first, but quickly turned terrifying because everything started to melt and submerge. I knew that when the cold came back everything would be frozen in place. I have no idea what that means, but images of liquid water are powerful in a place where showers are tightly rationed and the daily per-person water consumption is flashed up on the video scroll in the galley.
Later: Immortality
Earlier: Tourists