SketchUp and MakeHuman
Later: ISO50
Earlier: In Defense of Hobbies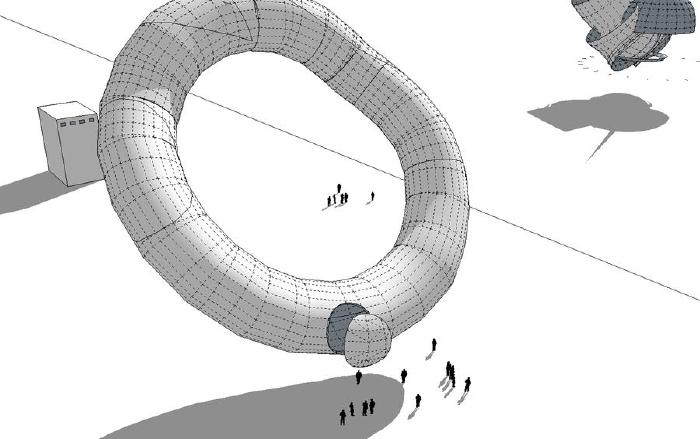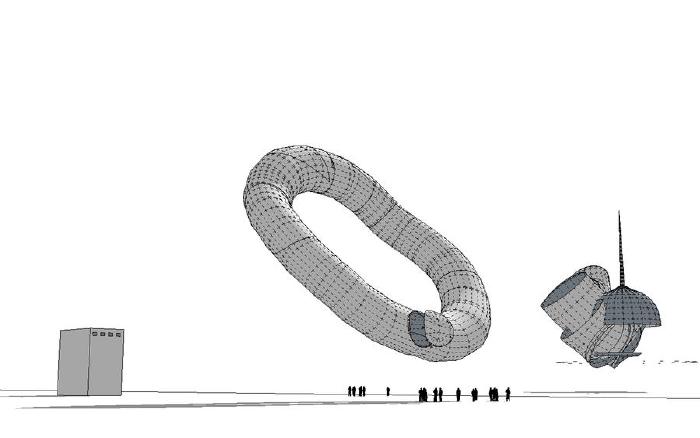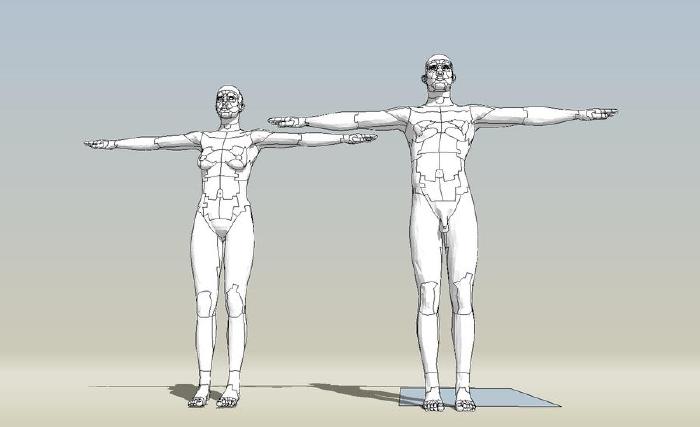 I've been playing around with the Golden Open acrylics a lot lately and preparing a bunch of small and not-so-small supports for new paintings. After trips to MOMA and the Chicago Art Institute's Architecture and Design room, I'm fired up to try more content using SketchUp as a planning tool for dreamy, sci-fi spacious otherscapes.
While playing around with this I stumbled across a new program called Makehuman. It pretty much does what it suggests — makes a 3D model of a figure. There are for-pay software packages (Poser) which do this, but Makehuman is open source. You can turn knobs to change gender, body type, facial parameters, hair, etc… strangely addictive. Some blog posts online suggested how you could import Makehuman figures into SketchUp, but I had to hack around a bit before I got a recipe which worked:
Make model in Makehuman
Export it as Wavefront .obj
Import that into the latest Blender release
Export THAT model as a 3D Studio Max (.3ds) file
Import the .3ds file into SketchUp
You can't really pose the figures yet in Makehuman, though that feature is apparently in the queue. This stuff is evolving fast and I think some really cool art could be made using the tools that are being made now.
Later: ISO50
Earlier: In Defense of Hobbies