Transitions
southpole .....
Later: Three
Earlier: The Future
Tuesday, Jan. 11 2011 12:44 a.m. UTC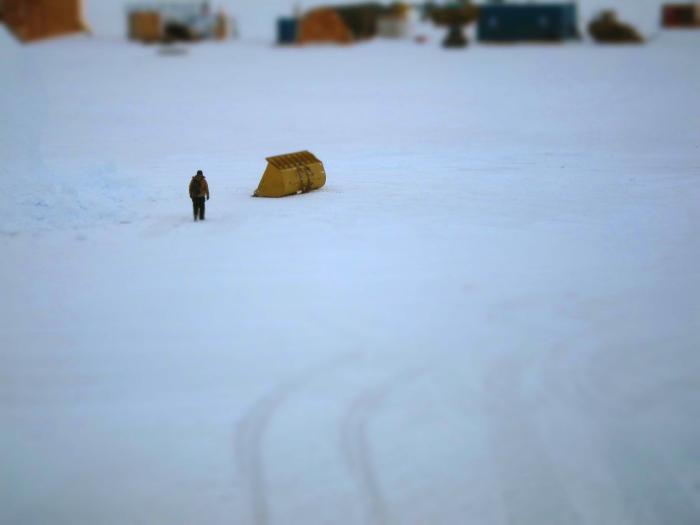 Things are starting to get more hectic here for me, with various special runs, feature requests, new arrivals (including some journalists arriving tomorrow), not to mention "House Mouse" duties (station cleaning duties which we all share in addition to our normal "jobs," whatever they may be). I am trying to stick to a schedule, which so far seems to be working: wake at 6:30 or so, go for a walk OUTSIDE, stretch and light weights in the gym, sitting meditation, followed by a quick breakfast and the 0800 IceCube meeting, after which I start on whatever items take the highest priority of the day (I am not getting to the medium or low priority items very often).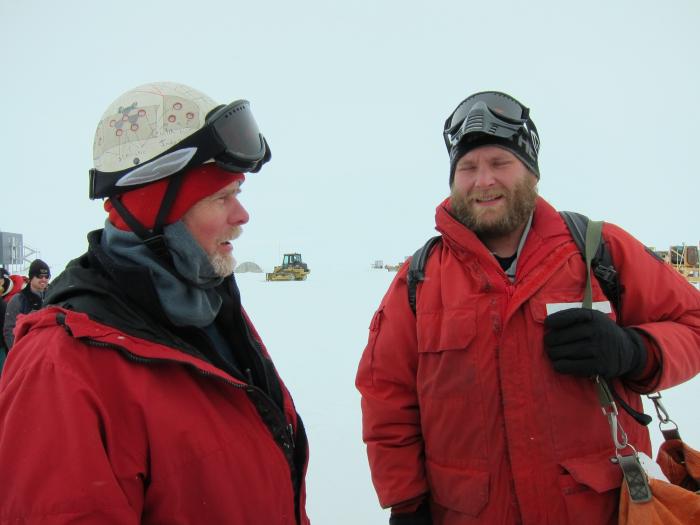 The morning walks are quite nice, a sort of continuation of what I do some mornings in Hyde Park, though I should wake up a bit earlier here so they aren't rushed. It is very quiet outside that time of day (I suppose that might be strange to hear given the remote location, but there are times when the flurry of C-130 flights, snowmobiles, caterpillar tractors, pedestrians, adventurers on skis, etc. make the place almost seem crowded), and there is a lot to see. If you keep moving and don't stop TOO often for pictures, it can be warm enough that you keep your parka unzipped (it's still quite warm here, just below -10F or so). Since my own work here doesn't require me to work outside much, it's good to have a habit of going outside — otherwise, it can start to feel like living in a submarine or an aircraft carrier.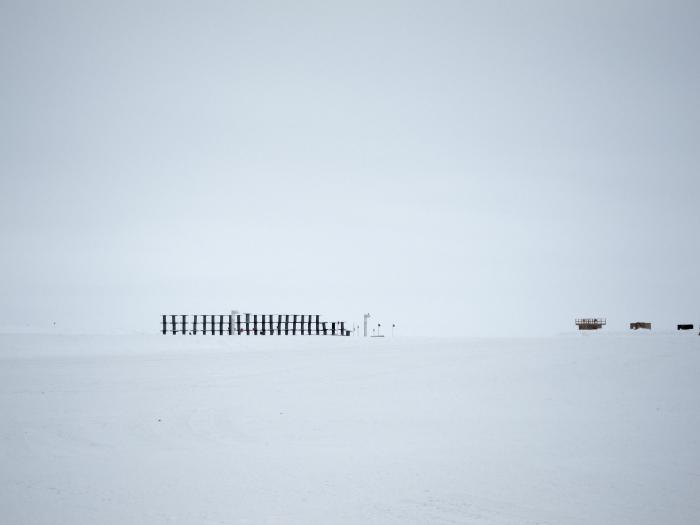 Later: Three
Earlier: The Future